We are a wooden sole and clog manufacturer who works primary with the trade (shoe makers, independent designers, start-ups, fashion brands). Occasionally we work with consumers who desire a custom shoes or just a few soles to make shoes in their spare time at home. We have no minimum order quantity.
To reduce our impact on the environment, we use timbers from suppliers we have visited the sites and know the origin of the wood. For our  "Cecil" model, we collect old tires and recycle them in our factory to make the outsoles.
The way we work is straightforward. Starting with the client's design brief, the wood is selected and then a modelling office creates the last followed by the heel/sole, which is then machined.
When we make the whole shoes (sole + upper), the client can either send us her fabric to use or we source it. Any finishing on the wood and upper can be done (laser engraving, colour, etc.)
Whether it is 1 or 10,000 pairs you need, contact us to discuss your project.
Peter
Team Leader
The coach who whispers the right words that keep everyone happy.
Victor
The Runner
He is responsible for the smooth running of the operations.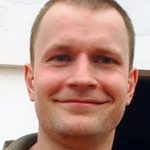 Artur
Logistics & Procurement
He makes sure that we have all we need to fulfill clients' wishes.
Darius
Tire Recycler
He turns old tires into the outsoles we need.
Mr Nyam
Dream Maker
Our in-house maître bottier. Nothing happens without him, except when he is unwell.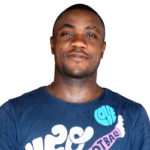 Destin
Master Clogger
One of our Maître Sabotiers.
Nicolas
Factory Manager
His job title says it all.